News...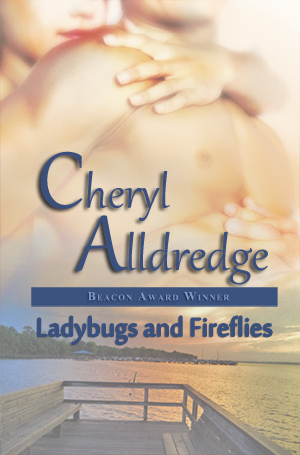 The electronic version of Ladybugs and Fireflies now has a new cover! Print versions will continue to be available with the original cover. Thanks Highland Press for this fresh look!
Ladybugs and Fireflies - Short Novel
When Callie Roberts realizes the sexy new man in her life is actually a powerful New York attorney in town to help out an old friend, she looks for the nearest exit. She knows she's not in his league and to make things worse he's working the opposite side of a fraud case she's been hired to investigate. Could anything be worse than facing him when he learns the truth of who she really is?

Taylor Powers' big city law career has brought him success, but a trip back to his home state of Florida has him wondering if it might be time to think of coming home for good. The sweet, sexy woman he's drawn to only confuses matters. Callie seems to be a pro at keeping secrets and that plays havoc with his zero tolerance for deceptive women.

When a client with a grudge comes after Callie, Taylor's protective instincts kick into overdrive. But keeping her safe and out of harm's way just might put both their hearts in danger.
E-book Available on Kindle | Kindle UK | Fictionwise

Paperback Available at Barnes&Noble | Amazon
Get the Reading Group Guide (PDF Format)
Winner of the Beacon Award for Excellence in Romance
for short contemporary romance.